After the amazing success of Serial, the hit This American Life spinoff podcast which covered the 1999 murder of a high school girl and the subsequent conviction of her ex-boyfriend. The show sparked a huge surge in interest for the medium, and podcasts finally have a moment to shine. Podcasts are almost like a radio show, covering a specific topic, or sometimes a wide range like a news show. Popular shows include the aforementioned This American Life, Serial, Radio Lab, and more. You can find a podcast for about any niche. Learning Spanish? There are tons of podcasts for you! Love Game of Thrones? You are sure to find other like-minded people and a podcast or two.
For those in the marketing field, there are more podcasts available than you can listen to. They cover broad topics, and some delve into particulars like content marketing or social media. Below we will rank our top five marketing podcasts, but there are tons more out there so don't limit yourself to this list.
1. Social Media Marketing Podcast by Social Media Examiner
So this list is not in numerical order, but the Social Media Marketing Podcast is one of the top regarded shows out there. It is run by Michael Stelzner over at Social Media Examiner. This site is probably the top social media blog around. They produce amazing content, so their podcast is just as good. Their episodes are usually 30 minutes to an hour. Usually they feature a guest and dive into a particular topic. A recent episode was about content curation and had on Ian Cleary, the founder of RazorSocial. So if you love learning about social media from the experts, this is a podcast for you.
2. Six Pixels of Separation
This podcast is the work of Mitch Joel at TwistImage. Currently there are almost 450 episodes, on everything from brand storytelling to Facebook marketing. He always has great guests on the show who provide insights into their specific field. These episodes run from 30 minutes to an hour, so they are great for long commutes or to listen at the gym.
3. Seth Godin's Startup School
If you're involved in marketing, then you've surely heard of Seth Godin. He has authored numerous books and coined tons of phrases that are now widely used in the marketing world. His podcast Seth Godin's Startup School, follows him guiding 30 entrepreneurs through a workshop to see how they can build and run their dream business. Along the way you learn his tips and tricks, as well as strategies for budding entrepreneurs or just for marketing leaders.
4. Online Marketing Made Easy by Amy Porterfield
Amy Porterfield is a well known online marketing maven. She has co-written the book Facebook for Dummies, speaks at many marketing conferences, and hosts a Facebook training program online. She gives your her strategies and tips for making a better presence online. Some of her recent episodes include creating better email subject lines, building a valuable blog, and building your email list.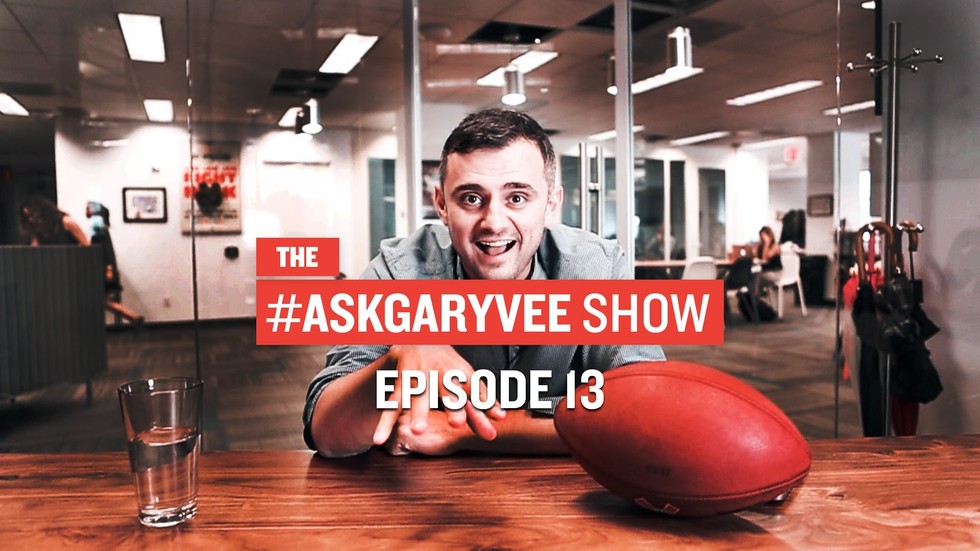 5. #AskGaryVee Show by Gary Vaynerchuk
Probably the most outspoken marketer there is, Gary Vaynerchuk made his name growing his family's small wine business. He created WineLibrary.com and grew the store to a $60 million business. He shares his marketing knowledge through this podcast, where he covers many topics like introverted entrepreneurs, creating real estate content, and more. He also answers questions from social media followers. Find his videos on youtube or the podcast on iTunes.